With more self employed people than ever, it's clear you need something unique to get clients. The use of distinctive photography to stand out from the crowd is a great start. Show your personal brand the best way possible.
Let's dive right in with this Table of Contents:
Why is personal branding important?
Every self employed professional should know it's important to create a personal brand. Without it, you'll be one of many and people will move on.
If your personal branding is unique and clear, it will help potential clients decide and pick you.
With personal branding you are making sure people remember you. In search of the right person to work with, clients will see many competitor websites. Make sure your website stands out with clear personal branding using great photography.
What is personal branding photography?
When creating a personal brand, your identity should be the main focus of inspiration. Personal branding photography is then used to show your identity in creative ways. If done right, personal branding photography makes you stand out from the crowd.
How can I help you?
I work with small businesses and self employed people. Together we create unique images that portray your business in the best way possible.
We will spend time together before the actual shoot. During this time we will talk about your business and get to know each other. By doing this we are able to create images that are distinctive to your personal brand.
Get in touch now, to give a boost to your business!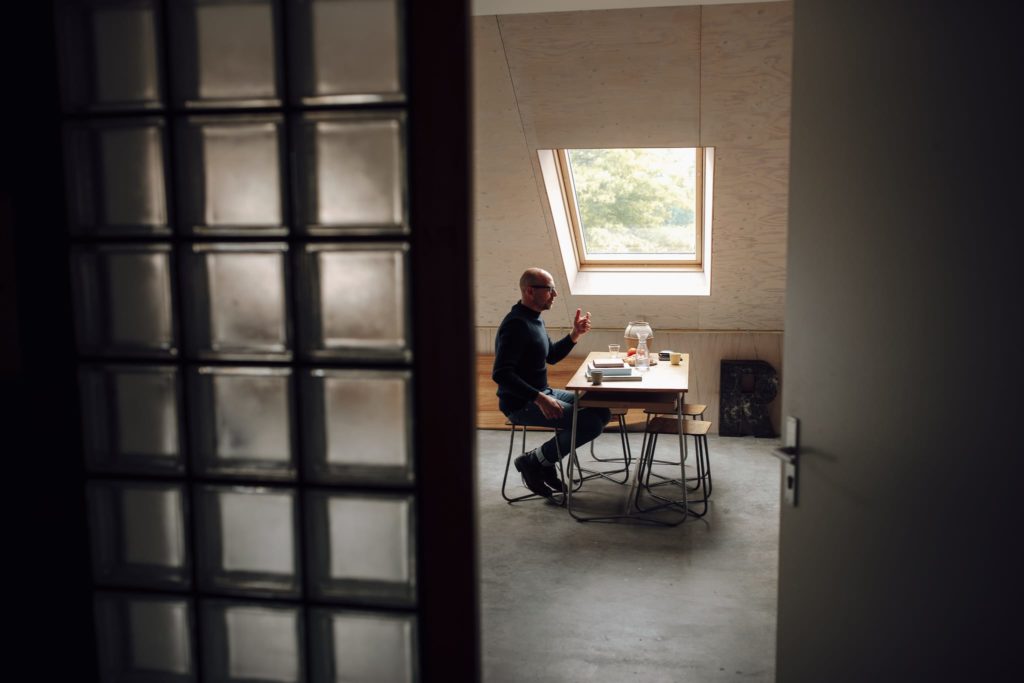 Environment portraits
Good personal branding photography focusses not only on great portrait photography, but also tells a story. Showing what your work environment is like can tell a lot about yourself.
Portrait photography
Owners of small businesses should have a good portrait of themselves. Use this portrait on social media or the company website. The same professional portrait used everywhere sends a positive signal to future clients.
Black and white portraits give a serious look to your images. It all depends on what you want to portray of course.