Home » Couple »
Sometimes you need something different.
A small adventure to capture new things and fuel that photography fire inside you again.
This styled dune lake couple photoshoot did just that for me.
I think we all have the same struggles as photographers. We might not hit them at the same time, but we definitely hit those mental roadblocks at one point or another in our photography career.
One might wonder:
How do I kickstart my creativity?
In this article I want to show you some pictures that I captured during a dune lake couple photoshoot near Amsterdam. A small place called Bloemendaal is where we went.
But most of all, I want to tell you about my answer to overcome blocked creativity.
I have hand-picked a few articles that might be an interesting read if you are into couple photoshoots:
Let's dive right into the article!
Photos by: Sjoerd Booij
Amazing Videography by: Melissa Vermeulen
Waking up Early and Shooting Photos of a Lovely Couple in the Water
In order to catch some great light, we decided to wake up EARLY and make our way into the dunes before sunrise.
Because I teamed up with the lovely Melissa Vermeulen, we had the chance to shoot pictures and video of this amazing morning couple photoshoot.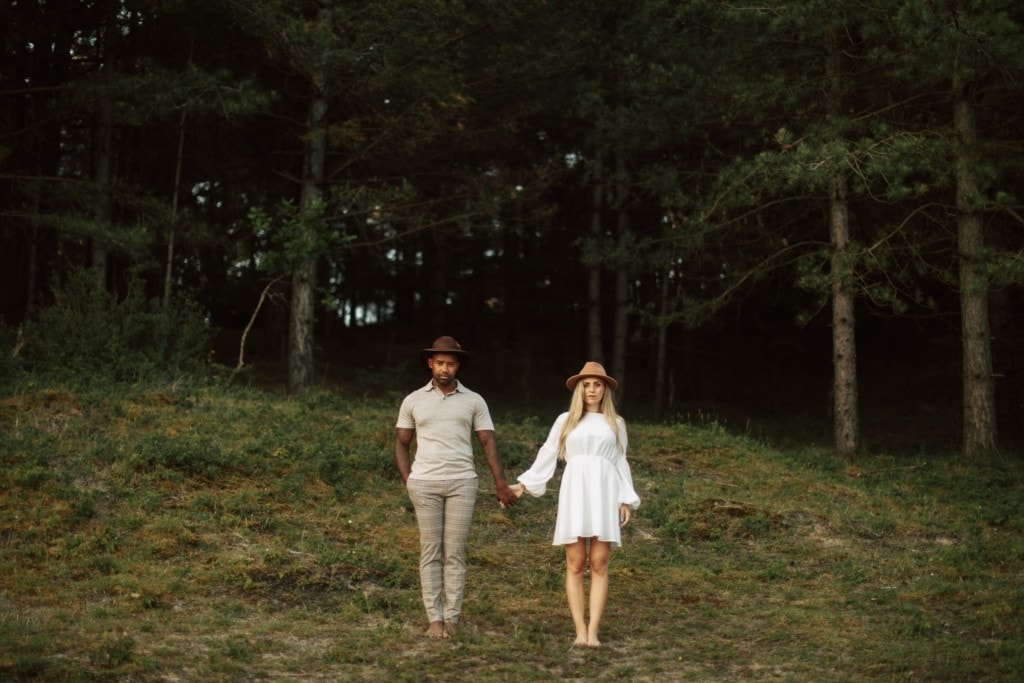 Dune Lake Couple Photoshoot
Let's start with some pictures from the dune lake couple photoshoot I did some weeks ago.
How Did I Kickstart My Creativity?
It's always hard when you hit that place where nothing seems to work.
No ideas. No work. No nothing really.
During this Coronavirus pandemic I think a lot of photographers struggle with this.
For me to kickstart my creativity again, I looked into collaborating with others. It's really refreshing to build upon each other and find that your creativity isn't gone, it just needs a little push.
Now this isn't only true during a pandemic of course. It's just natural for creative people to hit a mental roadblock every now and then.
Working together with others has definitely helped me to get back on my feet and start creating again.
Let me know what you do to get your creative fluids going again!
It's VIDEO Time !
I have always love shooting video. It's just not something I do as profession.
Melissa Vermeulen definitely is and she's an artist you need to know about.
Check out this video she created of our morning couple photoshoot in a – not too cold – dune lake.
That's it!
I think we created something lovely.
But mostly, it was great to meet new people. Great to get inspired again. Great to collaborate.
It was AMAZING to feel fired up again.
Until the next my friends.