Home » Couple »
Couple photos while riding bikes, visiting the Hortus Botanicus botanical gardens and strolling past the gorgeous canals of Amsterdam.
Hortus Botanicus Amsterdam
Are you taking couple photos? Make sure to go explore something fun.
To make sure my couples are at ease when we start shooting, I make sure to distract them. Go visit a lovely place, I'll tell them. Go explore the city, I'll tag along and shoot photos while you enjoy.
It's the best strategy out there, since nobody likes to pose for photos. Well models do, but that's a different story right?
I have a lot of international clients and so I get to take them to all sorts of places. The couple decided they wanted to see the Hortus Botanicus, so we met there in the afternoon.
As nervous as everyone when taking couple photos, they arrived by bike. That's great, because I was pretty sure we could use those during the photoshoot.
First we visited the Hortus Botanicus. A beautiful botanical garden in the city center of Amsterdam. I have shot weddings here before and they all look magical. Make sure to visit when you get the chance.
My couple got the hang of it after about 15 minutes. This isn't so bad they told me! We get to see lovely things and you take our photos. It's so simple yet a very powerful concept. The most important part of it… the photos are real and unposed.
That's the memory you want from your couple photos. Not a memory of the photographer telling you to bring your chin up a bit!
Bike ride through Amsterdam
After the Hortus Botanicus we hopped on our bikes. While moving our way through Amsterdam we shot some biking photos. A must have of course after a couple photoshoot in Amsterdam.
We then parked the bikes and had a casual stroll down the canals of Amsterdam. I always love this part of the couple photoshoot. The light is great at canals and the doorways are beautiful backdrops. It's a win-win for everyone.
Leaving the canals behind and coming back to the Hortus Botanicus we finished of the shoot.
Scroll down to see this lovely couple photoshoot story.
Amsterdam Botanical Gardens
For this couple photoshoot we started at the botanical gardens Hortus Botanicus in Amsterdam.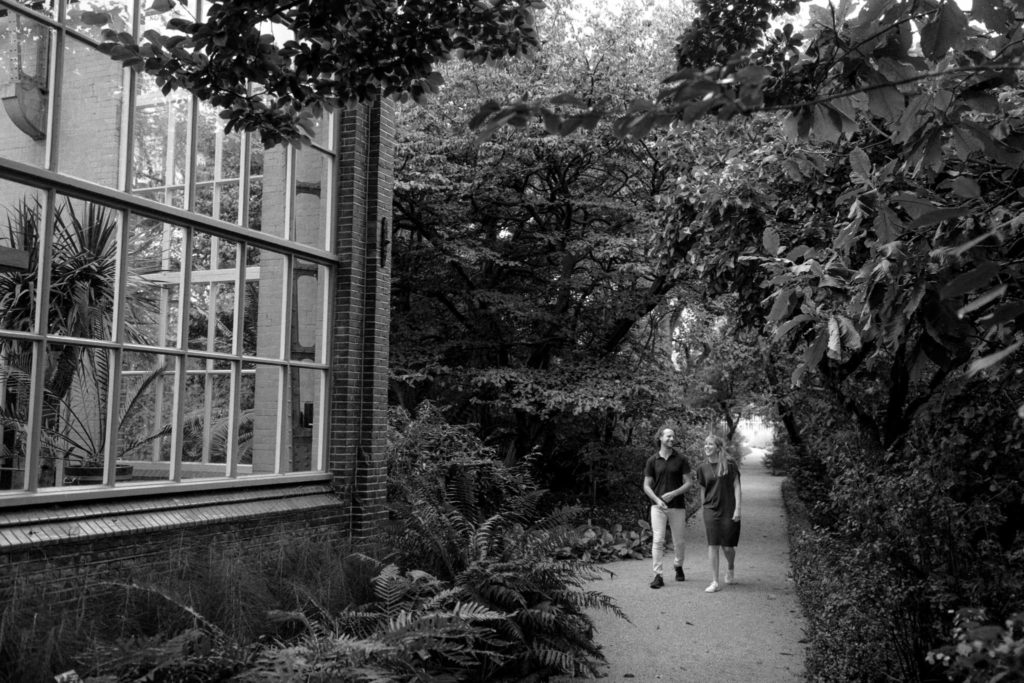 Smiling & Exploring
During a couple photoshoot it's best to explore together while I capture the real and raw story of your day.
Exploring Hortus Botanicus
The botanical gardens of the Hortus Botanicus are a perfect backdrop for some shots of this lovely couple. Walking around the lovely botanical garden we had several great moments to capture.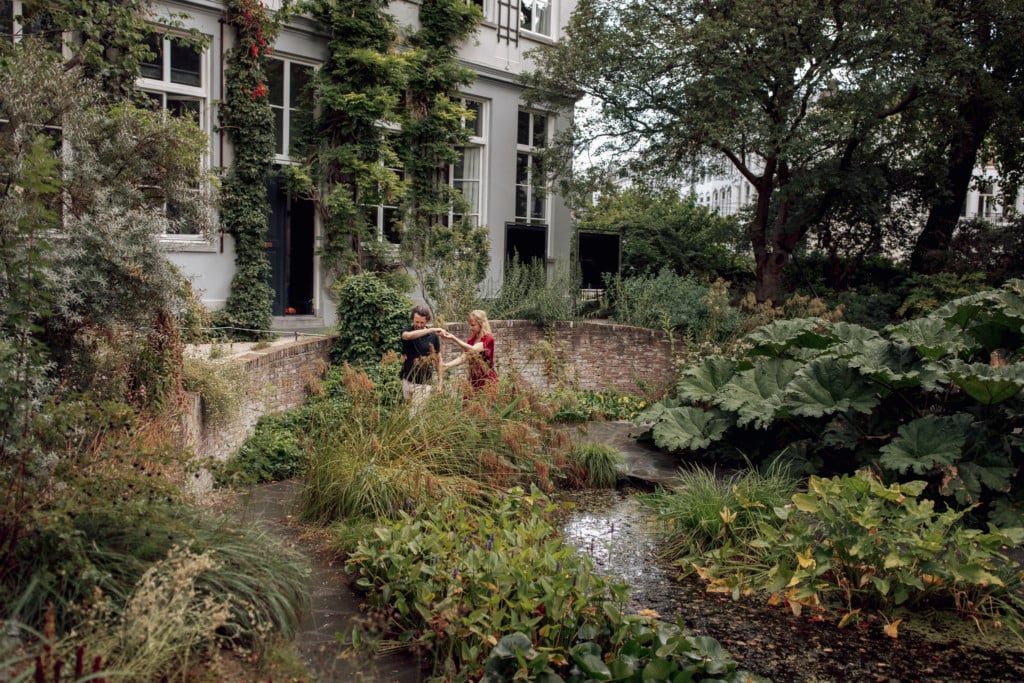 Black & White Portraits
During a couple photoshoot we try to find great light, lovely backdrops and beautiful moments. Combining these will tell your story in the most perfect way.
Walking around makes everyone at ease and show their true selves. It's important to be as relaxed as possible so we can get those in between moments and capture them.
Biking through Amsterdam
Renting some bikes during your couple photoshoot in Amsterdam is always a great idea.
Taking a stroll through Amsterdam
After the botanical gardens of Hortus Botanicus, we decided it was a good idea to just take a stroll past the canals. I love it when couples just explore. It gives me the opportunity to create a real story for them.
Casual exploring around the city
Taking a look at all that Amsterdam has to offer, we encountered some beautiful store windows that we had to use for some shots.
Couple Portraits
I always shoot at least one portrait. It's scary, maybe, but it sure is great to have afterwards.
Back at Hortus Botanicus
After our stroll through Amsterdam we finally arrived at the back of Hortus Botanicus for some final shots.