Home » Wedding »
Tips for a Hortus Botanicus wedding in Amsterdam. How to get the most out of this wonderful botanical garden filled with greenery from around the world.
Amstel Hotel Amsterdam
The getting ready of the bride started at a beautiful room at the Amstel Hotel Amsterdam. Together with two of her best friends they had a great time. The bride made sure to relax, since she was pregnant!
Hortus Botanicus Wedding
After the wedding getting ready, we hopped in an Uber to go to the wedding location, the Hortus Botanicus in Amsterdam. Hortus Botanicus is a botanical garden in the Plantage district of Amsterdam, the Netherlands. It's one of the oldest botanical gardens in the world. It's definitely a great place for your wedding or a place to visit during your wedding & engagement photoshoot.
Italian Restaurant Ciro
This Italian family restaurant named Ciro located in the "Tweede Helmersstaat, Amsterdam" is a beautiful place for a dinner with your wedding guests.
Getting Ready
We start in the afternoon. Bride getting ready with her closest friends at the beautiful Amstel Hotel in Amsterdam.
Pregnant Bride
Getting married and cherishing a new life together. This day had many wonderful elements.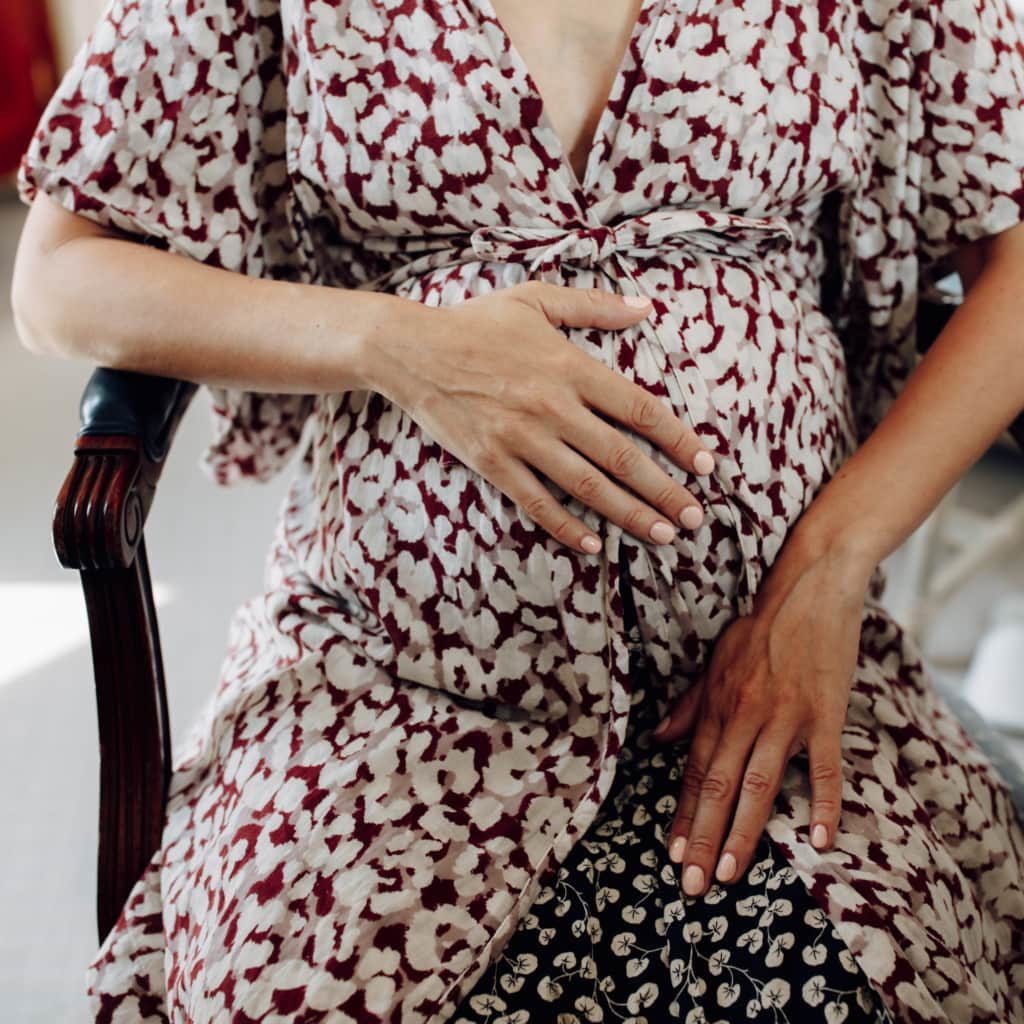 Hair of the Bride
Beautiful pregnant bride getting her hair done. Posing in dress holding flower bouquet at the Amstel Hotel in Amsterdam.
The bride putting in her earrings at the Amstel Hotel Amsterdam.
Detail shots of the dress and shoes at the Amstel Hotel Amsterdam.
The view from the Amstel Hotel Amsterdam is amazing. Overlooking the Amstel canal and all the boats that pass by.
Leaving the Amstel Hotel
It's time to leave the Amstel Hotel and get in a taxi to drive to the Hortus Botanicus, which will be the ceremony location.
Hortus Botanicus Ceremony
The groom and father of the bride await the bride's arrival at the entrance of the Hortus Botanicus in Amsterdam.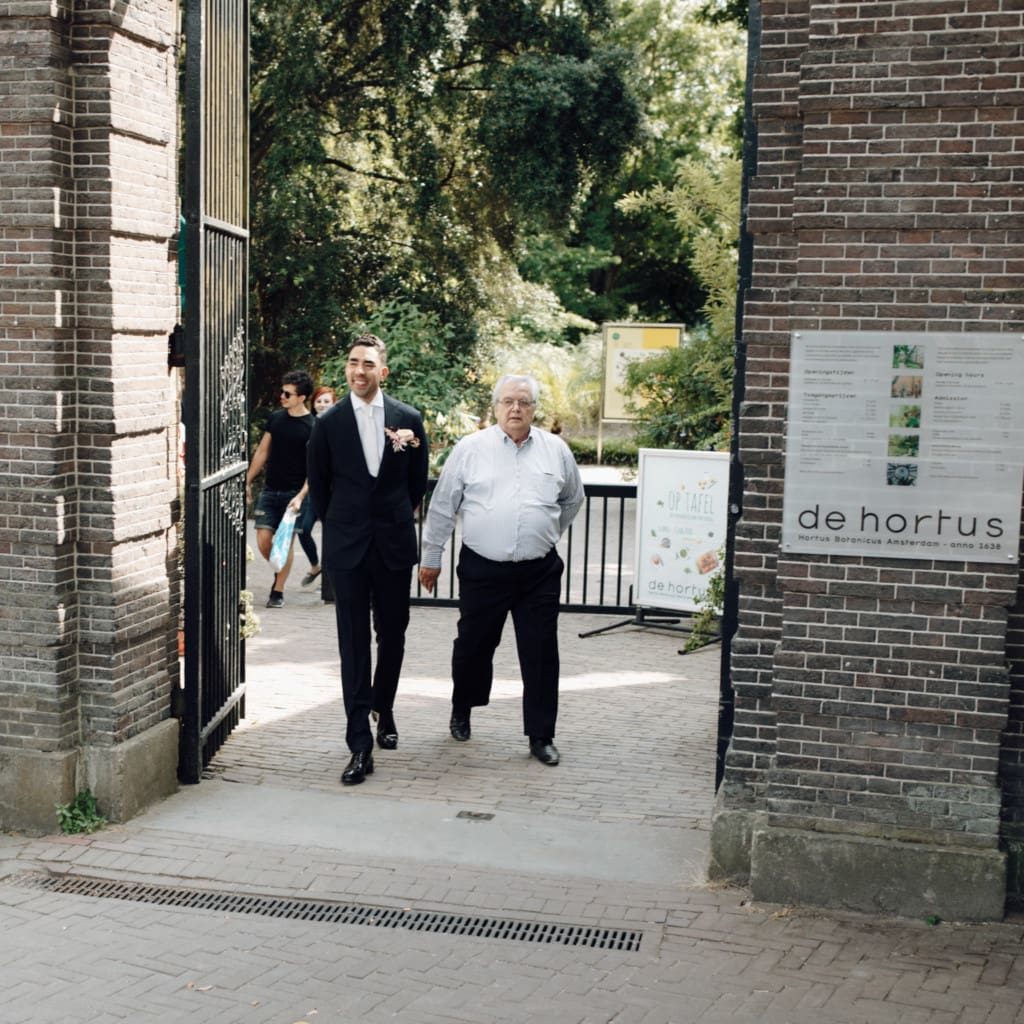 The Ring Exchange
Of course with each wedding there is the exchange of rings. This wedding was no other and their firstborn son brought them the rings.
Their firstborn child
Right after the ceremony it was time for a small family moment together with their firstborn child.
Reception Hortus Botanicus Garden
After the wedding ceremony it was time for the reception in the beautiful gardens of the Hortus Botanicus. Lots of greenery, lovely finger food and champagne it always a wonderful combination.
Wedding Portraits
First we took some portraits with their firstborn son in the greenhouse of Hortus Botanicus. Then we moved outside for some more shots of just the wedding couple.
Wedding couple taking a moment to relax and enjoy the last light of day together.
Wedding Guests Group Shot
It's so much fun to take one big group shot with all your friends and family. So many happy faces together.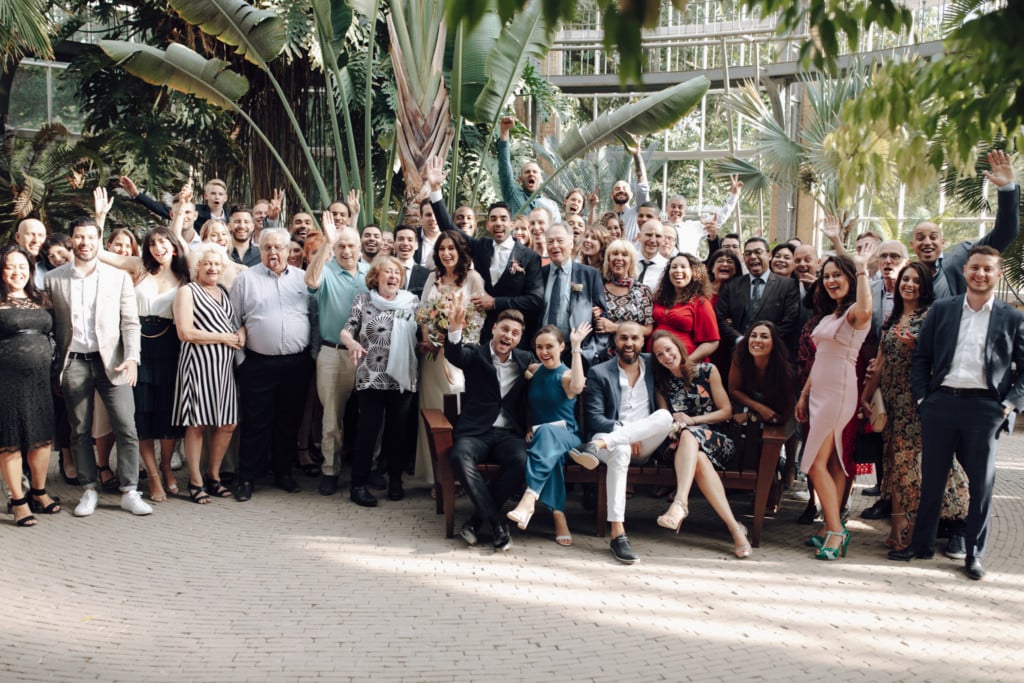 Restaurant Ciro Amsterdam
Time for an amazing Italian dinner at restaurant Ciro in Amsterdam.
Wedding guests enjoying diner and speeches at Italian Restaurant Ciro in Amsterdam.