Home » Wedding »
Outdoor bohemian wedding close to Amsterdam at lovely boutique Hotel "De Witte Dame" in Abcoude, the Netherlands.
Outdoor bohemian wedding close to Amsterdam
The Australian bride and Dutch groom got married at a beautiful place in Abcoude, which is close to Amsterdam. The rural wedding location is called "Boutique Hotel De Witte Dame" which translated means something like "The White Lady".
The wedding location has a beautiful aesthetic and a chique design, while holding a very kind vibe to it. They have recently (2015) upgraded the location from being an old train station, to a boutique hotel and restaurant. It's current design is tasteful and gives room to portray it's old features rather lovely as well.
Abcoude is very close to Amsterdam. It's a lovely village for weddings that want a bit more rural feel to it, but also have the big city close for a wedding party at the end of your wedding.
A little bit of history about the location. The old train station of Abcoude was opened in 1843 when the railroad between Amsterdam and Utrecht was put into use. The train station was build with an extra floor holding three apartments. These apartments were used by the people operating the station and facilities related to the station.
The train station was in use until 1977 when a new railroad was opened. A new and bigger train station was build which is still functioning today.
The old Abcoude train station was then abandoned until 2015 when local entrepreneurs decided to create the "Boutique Hotel de Witte Dame".
Some information concerning "Boutique Hotel de Witte Dame"
During summer you can make use of their outside terrace
Besides a boutique hotel it's also a restaurant for breakfast/lunch/dinner
There is more than enough parking space with the hotel
If you are getting married, make sure to book their wedding suite
What is a Boutique Hotel?
A boutique hotel is a small hotel which typically has between 10 and 100 rooms in unique settings with upscale accommodations and individualized unique selling points (USPs).
Let's dive right into the photos:
Becoming Hotel De Witte Dame
A picture of the building hanging on the wall. Before everything was renovated to become a hotel, it used to be the old train station of the village Abcoude.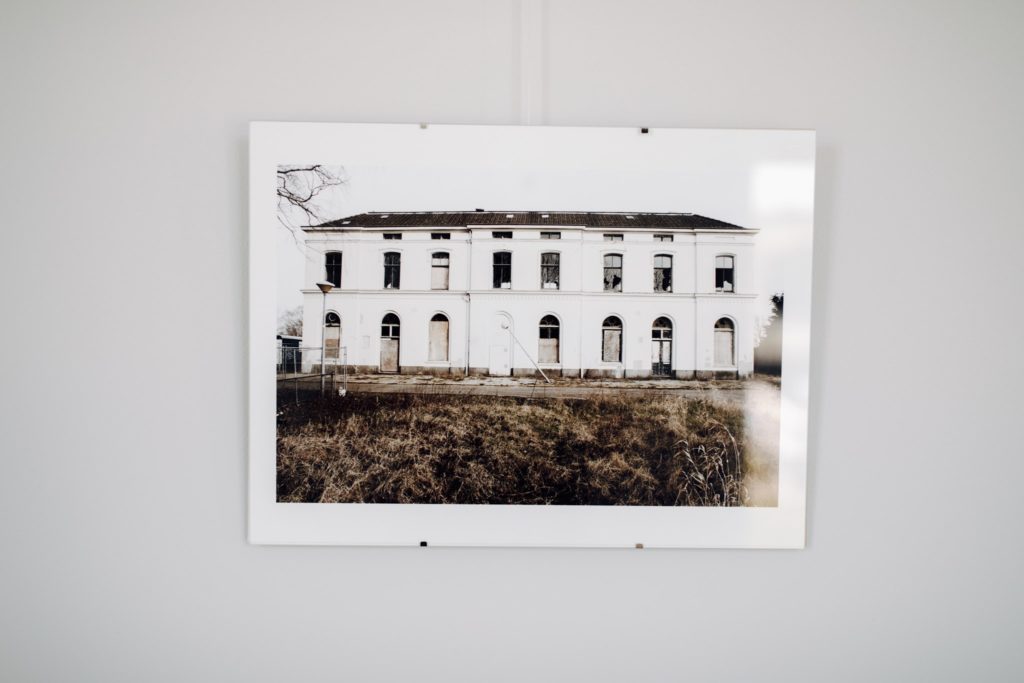 Details at Hotel de Witte Dame
This hotel has a beautiful design, featuring old and new details. With a classy Scandinavian style the look of this hotel is clean but warm. A beautiful hanging fireplace as a centerpiece in the restaurant definitely gives you the right feels.
Pregnant Bride Wedding Dress
The wedding dress is ready and waiting to shine on the beautiful pregnant bride.
Bride Getting Ready
Bride getting ready in her room at Hotel de Witte Dame in Abcoude. A lovely room with Scandinavian design furniture and a beautiful handcrafted room divider.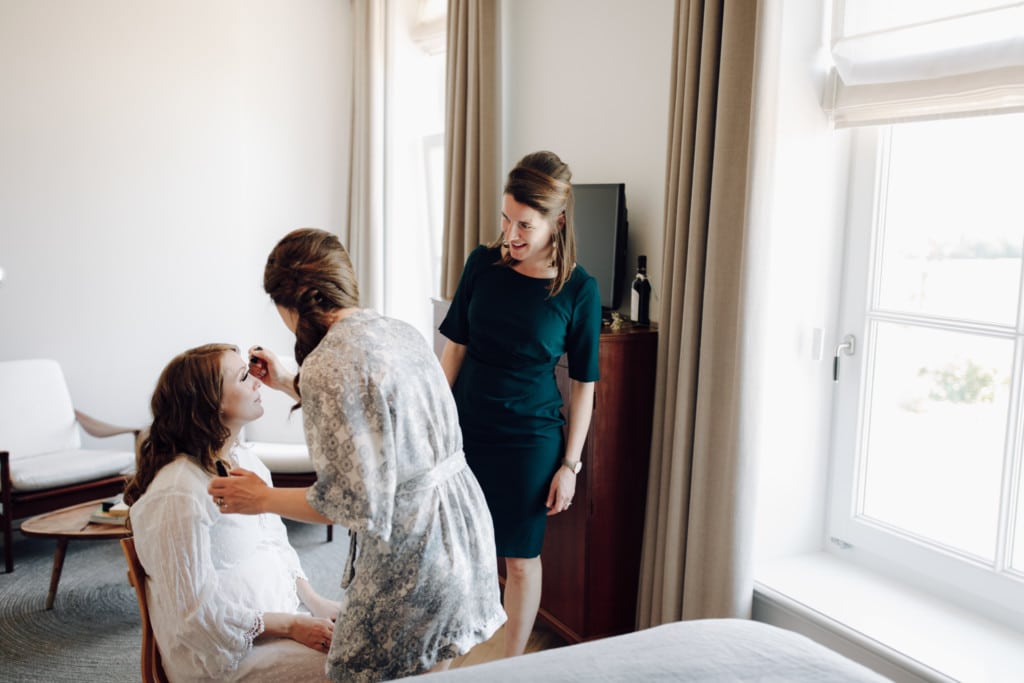 Bride Writing Her Vows
The bride and groom decided to write down their wedding vows in handwritten letters for each other.
Putting on the Dress
Friends of the bride help her getting into the wedding dress.
Wedding Ceremony Tent
Behind the hotel they put together a beautiful tent for the wedding ceremony. It was decorated with wonderful greenery and flowers. Being able to have an outdoor wedding at this lovely hotel is something to consider.
Wedding Guests
The wedding guests were arriving from all of the world. Since the bride is from Australia a lot of Ozzies were present of course.
First Look at Bride
Family and close friends had gathered down the stairs for the arrival of the bride. The groom awaited his lovely wife to be with a big bouquet.
Family Formal Pictures
Shooting family formals is not something everyone enjoys, but these pictures can be really valuable if done correctly… not too stiff, not too posed… it's possible, trust me.
Wedding Ceremony
Start of the wedding ceremony with guests arriving to the tent outside of the Hotel de Witte Dame.
Bride reading her vows
Lovely bride looking at her husband to be while reading her vows
Wedding Reception
It's time for some drinks and celebrate the newlyweds.
Dinner is Ready
The restaurant at Hotel de Witte Dame in Abcoude created an amazing dinner.
Portraits of Bride & Groom
At the end of dinner we had a few moments together to shoot some portraits.
Let's Party
At the end of the night it was time for some dance moves. The bride and groom got the party started!